Nicol C. Voermans, MD, PhD
Scientific Advisory Board (Radboud, The Netherlands)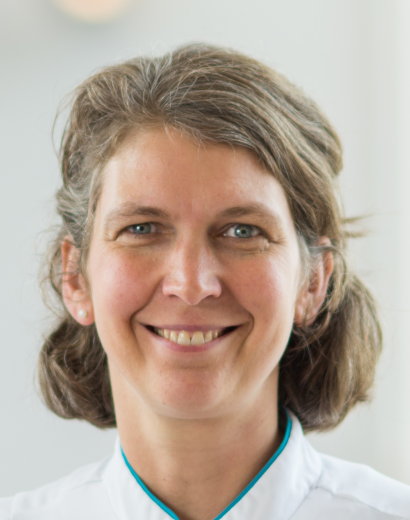 Nicol C. Voermans, MD, PhD
Scientific Advisory Board (Radboud, The Netherlands)
About Dr. Voermans
Dr. Voermans's research at the Radboud University Medical Centre (The Netherlands) focuses on genotype-phenotype coupling and trial-readiness of rare inherited myopathies. As a clinical neurologist trained in neuromyology and experienced in translational research, she is well prepared to bridge the gap between the neuromuscular bench and bedside. Her passion for supporting patients with rare genetic disorders and her enthusiasm for interdisciplinary work are what drove her to this research field.
Dr. Voermans has focused on congenital myopathies, with a special interest in the clinical presentations and pathophysiology of RYR-1-related diseases. In 2014, Dr. Voermans gained experience in functional analysis of the RyR1 channel in the lab of Dr. Susan Treves in Switzerland. Dr. Voermans has focussed on the wide spectrum of RYR-1-related diseases throughout life, including intermittent phenotypes such as exertional rhabdomyolysis. She is a medical advisor of the congenital myopathies group of the Dutch patient organization for neuromuscular disorders.
Recently, Dr. Voermans has extended her scope to include other congenital myopathies (centronuclear myopathies, nemaline myopathies, and SEPN1-related myopathies) and facioscapulohumeral muscular dystrophy (FSHD). Her research in these myopathies has increased the knowledge of geno-and phenotypes, natural history, and outcome measures, all of which are crucial for future trials.