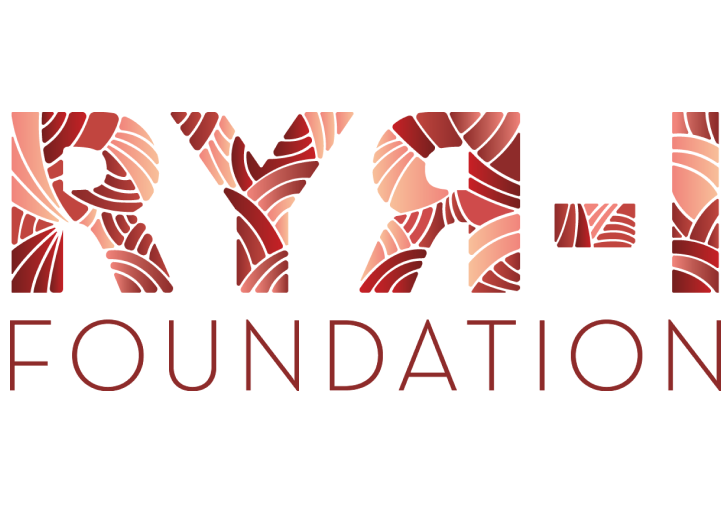 The RYR-1 Foundation Adds New Members to its Board of Directors and Board of Advisors
"Bob, Bryan, Winston, Jinson, and Mairéad have each demonstrated a tremendous commitment to the RYR-1 community and The RYR-1 Foundation," says Michael F. Goldberg, MD, MPH, President of The RYR-1 Foundation. "They each possess impressive skill sets and unique perspectives on RYR-1-related diseases. I am grateful that they accepted the invitation to join our team."
The RYR-1 Foundation is honored to announce the newest members of its Board of Directors and Board of Advisors. 
Dr. Robert Hanich and Mr. Bryan Heft will join as Directors and Mr. Winston Chung, Mr. Jinson Paul, and Ms. Mairéad Ryan will join as Advisors. Below are detailed biographies of each individual. Members of the Board of Directors and Board of Advisors play critical roles in advancing the mission of The RYR-1 Foundation and ensuring its continued success. 
"Bob, Bryan, Winston, Jinson, and Mairéad have each demonstrated a tremendous commitment to the RYR-1 community and The RYR-1 Foundation," says Michael F. Goldberg, MD, MPH, President of The RYR-1 Foundation. "They each possess impressive skill sets and unique perspectives on RYR-1-related diseases. I am grateful that they accepted the invitation to join our team."
Robert Hanich, MD, FACC: Dr. Robert Hanich retired from Asheville Cardiology Associates in western North Carolina after thirty years as an electrophysiologist and interventional cardiologist. He holds an AB (Harvard College) and MD (University of Pennsylvania), completing his Internal Medicine residency and Cardiovascular Disease fellowship from Penn and Johns Hopkins, respectively. His dominant RYR1 mutation presented as malignant hyperthermia/rhabdomyolysis phenotype.
Bryan Heft, CPA: Bryan is a Partner with PricewaterhouseCoopers (PwC), where he has spent over 20 years providing audit and advisory services to the banking and capital markets sector. He has a BA from Wittenberg University, and he and his family reside in Dublin, Ohio. Bryan's son, Charlie, has an RYR-1-related disease.
Winston Chung, MBA: Winston leads a global digital transformation partnership at Amazon Web Services (AWS), where he works with Fortune 500 companies on transformation initiatives and disruptive innovations that drive growth, value creation, and market leadership.
Prior to AWS, Winston was at Ernst & Young, where he served as strategic advisors to C-level executives on their board-level priorities, focusing on mergers & acquisitions strategy, corporate valuation, and business model reinvention. Winston earned his BBA in Finance from The University of Texas at Austin's McCombs School of Business, where he was a part of the Canfield Business Honors Program. Winston also earned his MBA and a Health Sector Management Certificate from Duke University's Fuqua School of Business.
Winston is the father of Julian, who is affected by an RYR-1-related disease.
Jinson Paul, MBA: Jinson is a mechanical engineer and MBA in Finance by education. Based in Bangalore, India, he currently works as a corporate credit analyst in a major European bank. Living with RYR-1-related myopathy, Jinson understands the unique challenges faced by those affected by this condition and is passionate about making a positive impact in their lives.
Jinson's wife is an emergency medicine physician, and together they have experienced the importance of having a support system during times of medical challenges. Having experienced the invaluable support of The RYR-1 Foundation during his diagnosis process, Jinson is eager to contribute to the foundation's efforts in finding a cure for RYR-1-related diseases and helping others affected by the condition.
Mairéad Ryan, BS, V27: Mairéad has been involved with The RYR-1 Foundation since 2016 and volunteered at the family conferences. Mairéad graduated from the University of California, Davis in 2022 with a degree in Animal Science and a specialization in captive exotic animals. She is currently in veterinary school where she is pursuing a dual degree in conservation medicine and a DVM. She has worked as a veterinary assistant in various countries, including Kenya, Costa Rica, and the United States. 
In 2017, Mairéad interned for the Beggs' Laboratory at Boston Children's Hospital where she assisted with and learned about research involving animal models with RYR-1. 
In her free time, Mairéad enjoys riding her horse, Trigger, for exercise and playing with her cat, Kingston. 
---
About The RYR-1 Foundation
The Pittsburgh, Pennsylvania-based 501(c)(3) public charity was launched in October 2014. It is currently the only organization that exists solely to advocate for and serve the needs of individuals affected by RYR-1-related diseases (RYR-1-RD), the most common cause of congenital myopathy. The mission of The RYR-1 Foundation is to support research leading to an effective treatment or a cure for RYR-1-RD, to educate physicians about RYR-1-RD, and to provide patient/family support and advocacy. To learn more about The RYR-1 Foundation, please go to: www.ryr1.org.