The RYR-1 Foundation Executive Director Job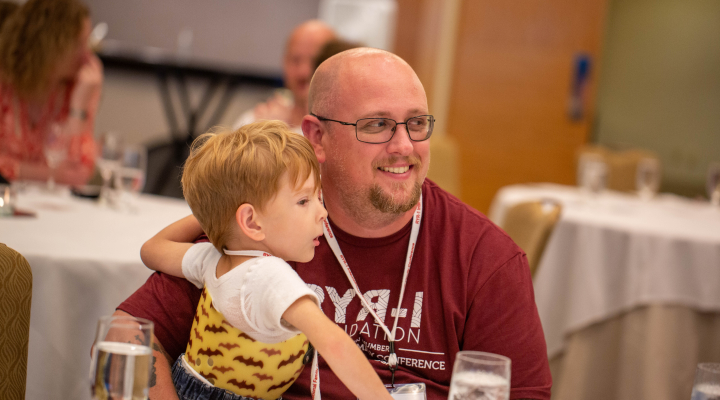 Reports to: Board of Directors
Employment Type: Full-Time, Exempt
Location: Remote/In-Person
Date: March 8, 2023
Salary: $75,000-$80,000
---
The RYR-1 Foundation is a 501(c)(3), public charity based in Pittsburgh, PA. The RYR-1 Foundation supports research leading to an effective treatment or a cure for RYR-1-related diseases, the most common form of congenital myopathy. In addition to funding research, The RYR-1 Foundation provides outreach and programming for the RYR-1 patient community. To learn more about the work of The RYR-1 Foundation, please click HERE.
The RYR-1 Foundation seeks a dynamic, effective, and committed Executive Director who can help lead the organization in its many activities, including funding groundbreaking research by the world's leading scientists and clinicians, hosting scientific and patient meetings, and providing resources and outreach to the RYR-1 community. Primary responsibilities of this position include managing staff, fundraising, grant-writing,  strategic planning, and marketing. 
The Executive Director role requires leadership and direction to enable the organization to enter the next phase of its meteoric growth. This person reports to The RYR-1 Foundation's President, Officers, and Board of Directors (BoD). For more information about the leadership of The RYR-1 Foundation, please click HERE.
---
Education & Experience:
Bachelor's Degree or above.

3+ years of professional non-profit experience.

Grant writing & fundraising (preferred).

Certification in nonprofit management (preferred).
Traits and Characteristics
:
Exceptional standards of professionalism.

High integrity, ethics, and honesty.

Commitment to exceptionally high quality work.

Capacity for self-motivated and self-directed work.

Close attention to detail and enthusiastic follow-through.

Excellent analytical, research, and problem-solving skills.

Superior organizational skills.

Able to manage multi-tasking and meet deadlines.

Capable of prioritizing tasks and working independently.

Excellent database management, word processing, and spreadsheet skills.

Excellent interpersonal skills.

Excellent communication skills.

Willingness and enthusiasm to learn about RYR-1-related diseases (RYR-1-RD).
Responsibilities:
Work with the BoD on short- and long-term policy creation and strategic planning. These include capacity-building, fundraising, financial management, programming, board development, legal compliance, and mission attainment. Assist the board in any and all matters requested, within reason.

Oversee and manage all meetings of the BoD, the Scientific Advisory Board (SAB), and all committees. 

Serve as chief ambassador for the organization. Identify and lead organizational efforts to be represented at events, conferences, and coalitions, etc. Foster relationships with other private and public agencies.

Develop and manage policies related to public affairs, marketing, and external communications, after obtaining input from the BoD. Supervise all communications efforts; this includes traditional media, social media, written, and online publications, website, and marketing.

Coordinate relationships among scientists, affected families, institutions, the FDA, pharmaceutical companies, private physicians, and academia. Assist the President and Directors in their relationships with such entities. 

Manage the development of policies regarding governance and regarding planning for Board of Directors and Board of Advisors recruitment and retention.

Coordinate (and obtain membership when needed) with national and international agencies of importance; e.g., Genetic Alliance, NORD, EURODIS, Orphanet, NIH/NCATS GRDR Program (Global Rare Disease Patient Registry), CMDIR, Cure CMD, Coriell Inc., etc. 

Stay abreast of current and future trends facing our region and sector. Lead the organization through change and innovation.

 




Supervise all part-time staff, including: a)

Business Manager & Patient Liaison, b) Program Manager, and c) Administrative Assistant.

Manage all interactions with vendors, attorneys, accountants, and independent contractors.

Other duties, as assigned by the BoD or designee. 

Volunteer management.
Programming
:
Supervise programs to ensure efficiency and effectiveness. This includes program design, delivery methods, and evaluation.

Oversee the Program Manager on research grant applications for The RYR-1 Foundation through the pre-proposal and full-proposal process, provide feedback to applicants to help them comply with the organization's guidelines and write effective proposals.

Supervise program-related administrative functions, such as maintaining grants database, managing proposal files, and preparing program reports.

Oversee Program Manager on evaluating and monitoring funded projects (e.g., progress reports, project effectiveness, project finances, grantee compliance with reporting requirements).

Work with the BoD and staff to develop, research, and implement programs that reflect The RYR-1 Foundation's mission and the BoDs' goals and objectives.

Evaluate needs and resources of programs and develop an annual work plan and budget for these programs for Board review.

Attend BoD meetings to present and review major proposals and programs.
Fundraising, Grants, and Sponsorships Procurement:
Act as the chief fundraiser and grant writer. Lead and assist in all fundraising activities of the organization.

Identify, seek out, and apply for available sponsorships and grants for funding of The RYR-1 Foundation. 
Operations:
Research and implement best practices in grant making and fundraising.

Ensure strong management of all systems. This includes technology, financial controls, accounting, human resources, operations, stakeholder management, grant management, and legal/compliance.

Establish effective, streamlined, and cost effective business practices with service providers, evaluating their effectiveness on a regular basis.

Oversee Administrative Assistant's management of IT functions including website and donor management. 
Finance/Compliance:
Oversee and collaborate with Business Manager/Controller's documentation and management of financial policies and financial controls. Ensure strong financial management–This includes helping to create and maintain adherence to a budget. Collaborate with Business Manager/Controller to produce regular, accurate financial statements and ensure that the organization stays within approved budget parameters.

Oversee and collaborate with Business Manager/Controller to develop and manage an annual budget for the BoDs' approval.

Oversee and collaborate with Business Manager/Controller, accountants, and attorney, to manage and ensure compliance with local, state, and federal laws; oversee the accuracy of records and all related documentation. Reduce unnecessary organizational risk, and ensure that the organization is insured and using best-practices.

Oversee and collaborate with the Business Manager/Controller in working with the organization's accounting firm for the preparation of all tax filings and annual audit required by state and federal agencies.

Oversee the Business Manager/Controller in the maintenance of daily financial procedures, such as check processing, allocating expenses to proper accounts, preparing check requests, and deposits.

Oversee the Business Manager/Controller's maintenance of records of receipts, expenditures, and payroll records.

Consult with The RYR-1 Foundation attorneys and accountants, as needed.
Travel:
Travel for The RYR-1 Foundation's related activities is an expectation of the Executive Director position, although it is limited.
Practicalities
:
The Executive Director position is primarily a remote/work-from-home job. However, the Executive Director should be available to meet in-person at The RYR-1 Foundation's office or virtually with the President or their designee on a periodic and on an "as needed" basis.
This is a full time position with the expectation that the Executive Director will work forty (40) hours per week on average. Specifically, it is understood that some weeks may require more than forty (40) hours of work while others will require less than forty (40) hours. Certain job requirements may require work to be performed after "regular business hours" (e.g., meetings of the BoD) and on the weekends. 
Benefits:
The RYR-1 Foundation will provide:
Competitive salary (Range: $75,000-$80,000).

Flexible work hours/work-from-home.

Cell phone and computer.  

Reimbursement for work-related expenses. 

Email address. 

SIMPLE IRA retirement plan with employer match.

Health care insurance stipend.

Part-time administrative assistant.

Opportunity to lead the world's top organization in RYR-1-RD.

Opportunity to interact not only with RYR-1 affected individuals and their families, but also the world's leading experts and researchers in RYR-1-RD, the biotech industry, and high net-worth donors.

Opportunity to lead a team of motivated, smart, and friendly individuals doing purpose-driven work for an important mission.
---
Qualified candidates should submit their Letter of Interest, Résumé, and the names and contact information of three professional references to Nicole Becher at nicole@ryr1.org no later than April 30, 2023. For questions about the position and/or its requirements, please email Nicole Becher at nicole@ryr1.org.