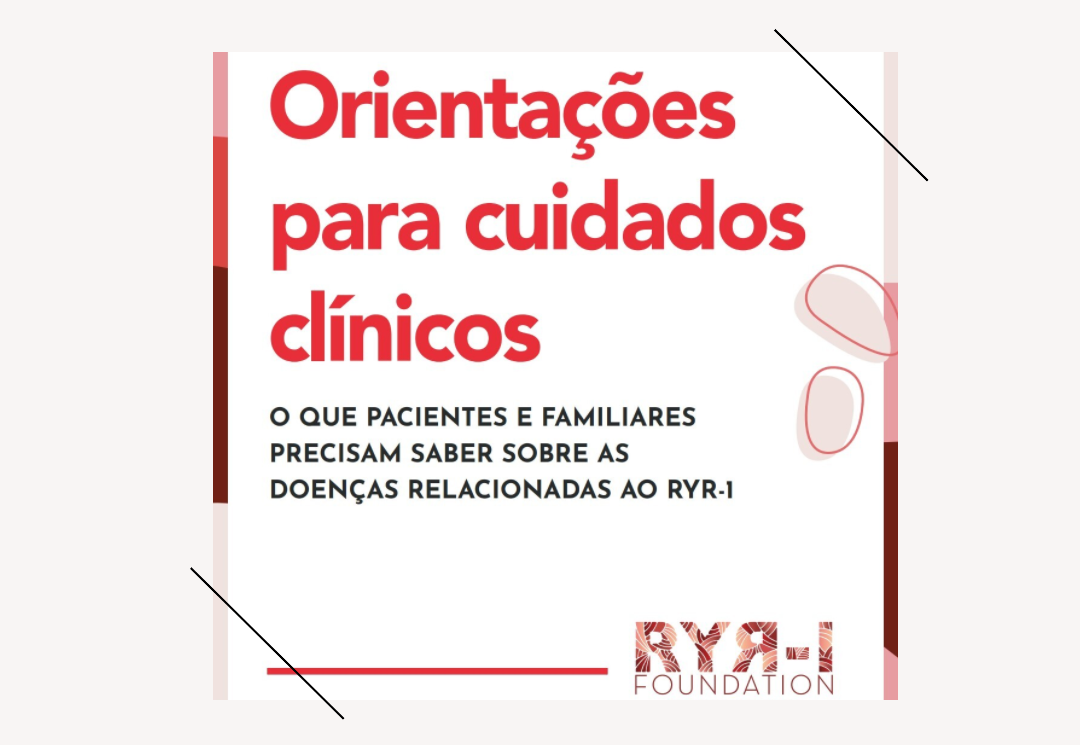 Announcement of New Portuguese Translation of the Clinical Care Guidelines
In October 2023, The RYR-1 Foundation published a new translation of the Clinical Care Guidelines: What Patients & Families Need to Know About RYR-1-Related Diseases (CCG). This handbook is written in non-technical, easily understood language to empower patients and families with RYR-1-related diseases (RYR-1-RD) to improve their care and quality of life.  Thanks to generous donors, Sissi & Orlando A. Carneiro Jr., we are proud to announce the newest version in Portuguese.
The Brazilian variant of Portuguese is spoken by about 200 million people, mostly in Brazil, but also in other countries such as Paraguay, Uruguay, and Angola. This makes it one of the most widely spoken languages in the world next to English, Spanish, Mandarin Chinese, Hindi, and French. In addition to this newest version, there are additional versions of the CCG translated into the following languages: Arabic, Chinese (Simplified), English, French, German, Russian, Spanish, and Vietnamese. 
The RYR-1 Foundation is making every effort to ensure that the CCG is widely accessible to as many RYR-1-RD communities, regardless of geographic location, spoken language, socioeconomic status, or education level. As the only organization dedicated solely to RYR-1-RD and with a large worldwide following, The RYR-1 Foundation is confident that it is the ideal organization to not only create the CCG, but also to ensure its availability to the maximum number of people.
"As our motto states, there is 'Strength in Numbers.' With this new translation we just added over 200 million more people who have access to the CCG in a language they can understand," stated John Gallo, MS, MBA, Executive Director of The RYR-1 Foundation. "Little by little we work to ensure that everyone in the RYR-1-RD community will have access to the information they need in the language they need it." 
In November 2019, The RYR-1 Foundation was awarded a $50,000 grant from The Oscar and Elsa Mayer Family Foundation to produce a handbook written exclusively for patients and families affected by RYR-1-RD. The CCG is over 100 pages long with content that will help the RYR-1-RD community better understand RYR-1-RD. This online handbook utilizes numerous educational graphics and illustrations. Many topics are covered, including the role of calcium in RYR-1-RD, modes of genetic inheritance, and potential therapies. Each chapter contains a link to extensive online resources that we have provided. Copies of the CCG are freely available and easily downloadable HERE. On this page, there is also a brief video that introduces the CCG and explains some of its unique features.