2022 RYR-1-Related Diseases International Research Workshop
From Mechanisms to Treatments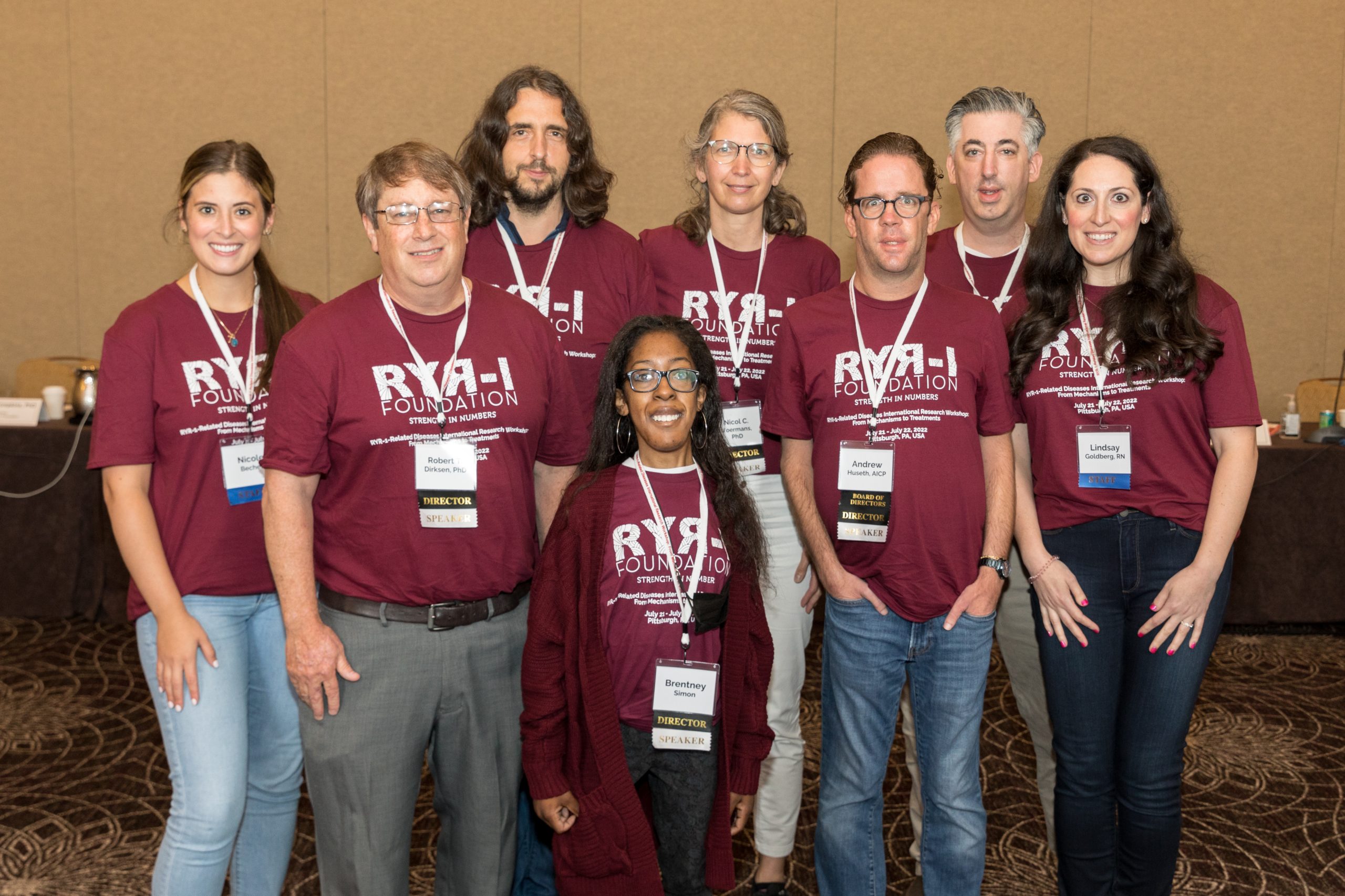 July 21 – July 22, 2022
Hyatt Regency Pittsburgh International Airport
Pittsburgh, PA, USA
This was the first-ever patient-led international research workshop devoted exclusively to RYR-1-related diseases, preceding the 2022 RYR-1 International Family Conference. With 45 in-person attendees and ten virtual attendees from 11 different countries, this workshop provided a much-needed forum for the leading international RYR-1 experts and a group of affected individuals to share knowledge, exchange ideas, form collaborations, and develop new strategies for finding therapies. The Workshop Organizing Committee included a diverse group of researchers/clinicians in RYR-1-related diseases, members of The RYR-1 Foundation's Scientific Advisory Board (SAB), and RYR-1-related community representatives.
To view a one-page flyer, please click HERE. To view the workshop program, please click HERE.
Grant Recognition
The RYR-1 Foundation would like to thank the Muscular Dystrophy Association (MDA) and the National Institutes of Health (NIH) for their support of the RYR-1-Related Diseases International Research Workshop: From Mechanisms to Treatments. We are extremely grateful for the MDA's and NIH's grants to help us host this one-of-a-kind conference. On behalf of all individuals and families affected by RYR-1-related diseases, The RYR-1 Foundation expresses our sincerest gratitude.

Funding for this conference was made possible (in part) by (1R13AR081619-01) from the National Institute of Arthritis and Musculoskeletal and Skin Diseases (NAIMS). The views expressed in written conference materials or publications and by speakers and moderators do not necessarily reflect the official policies of the Department of Health and Human Services; nor does mention by trade names, commercial practices, or organizations imply endorsement by the U.S. Government.

---
2022 RYR-1-Related Diseases International Research Workshop Gallery